The Right Product, Installed Once and Done
Full Protection
Perfect for fences or stand alone posts such as mailboxes, signage and other types of square or rectangular posts. To use full protection products, ensure your bottom rail is not lower to the ground than the height of the product.
SHOP FULL PROTECTION
Demi Protection
Ideal for fences with low rail heights on privacy fences, Demi's shallow depth prevents interference with the bottom rail with a snug fit on the post. This unique design allows for four-sided, three quarter and half post protection. Mix and match colors to accommodate neighbor-friendly fences.
SHOP DEMI PROTECTION
Ornamental Protection
Protecting wrought iron and aluminum posts just got easier. This click-lock design easily installs in seconds, without a single fastener. Available in sophisticated black, with custom colors upon request.
SHOP ORNAMENTAL PROTECTION
Round Protection
The variable pitched slots of Round Protection accommodate wooden posts measuring 5.75 ̋ in diameter, or less. For posts larger than 5.75 ̋, simply connect extra pieces to fit. Perfect in farming applications, Round Protection works double duty—Protect the bottom from trimmer damage, and the top from horse cribbing.
SHOP ROUND PROTECTION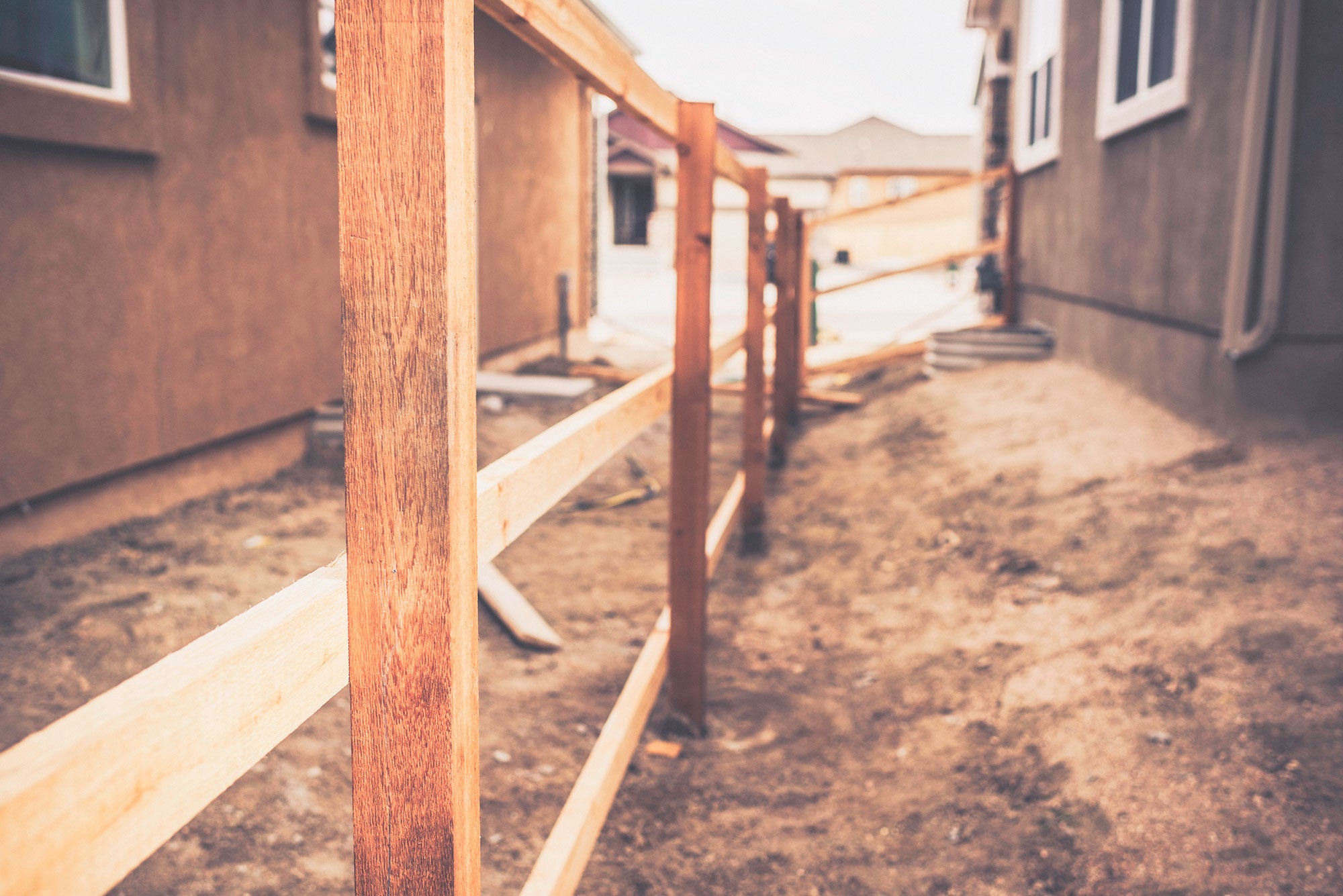 Wood posts are never the size they say on the label. Always measure your post size and order the matching Fence Armor product.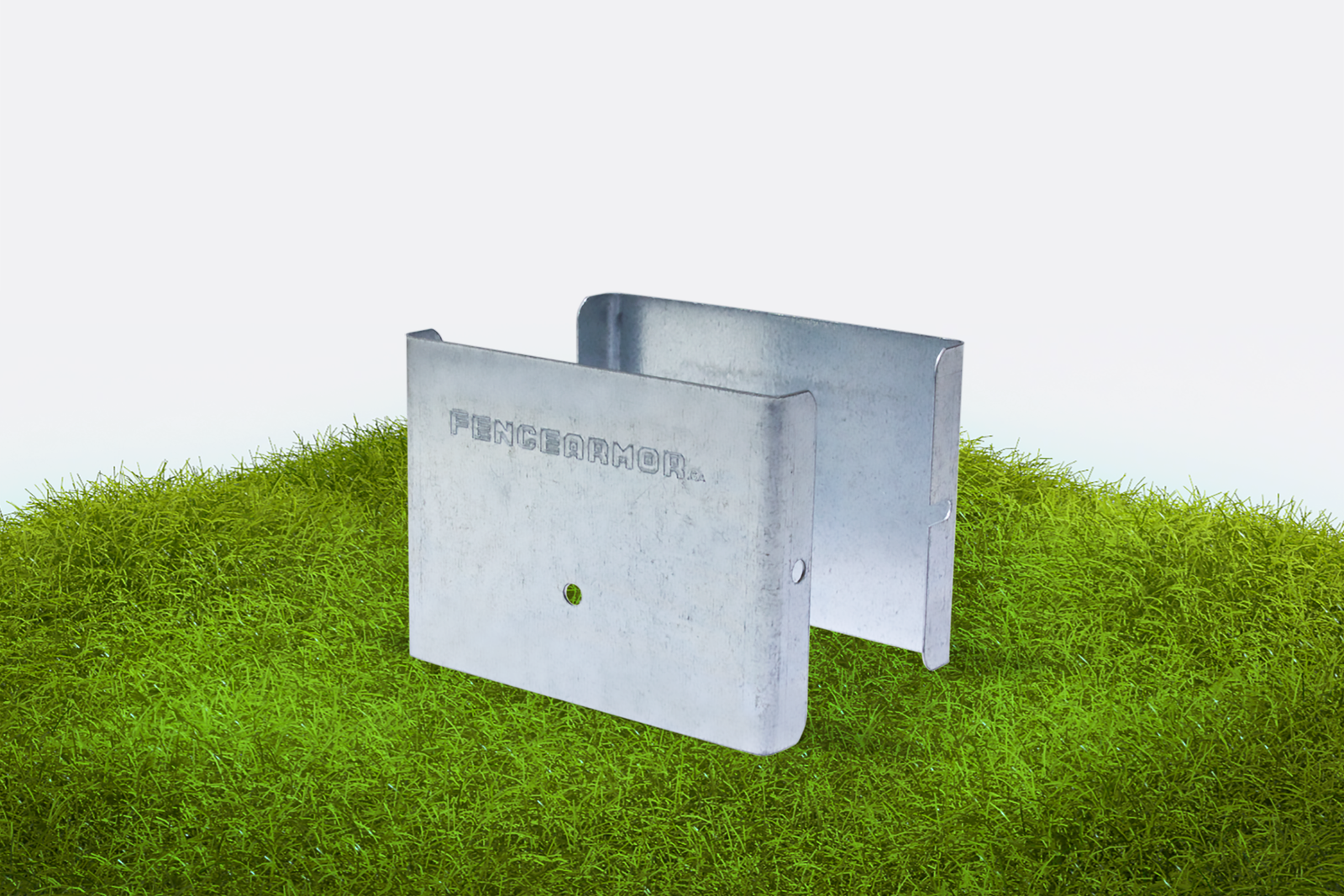 Multi-Functional Quality
From low-rail privacy fences to tricky corner posts and beyond—Protect even the corner bead on vinyl clad homes, sheds and garages. Whatever your protection requirements, Fence Armor's Demi Protection has damage cornered.
SHOP
Mix 'n' Match Versatility
The unique two-piece design goes beyond function—Add beauty by mixing 'n' matching colors. Use redwood on your side, while your neighbor uses black on theirs. Not protecting both sides of the fence? Just use one piece. It really is that simple.
SHOP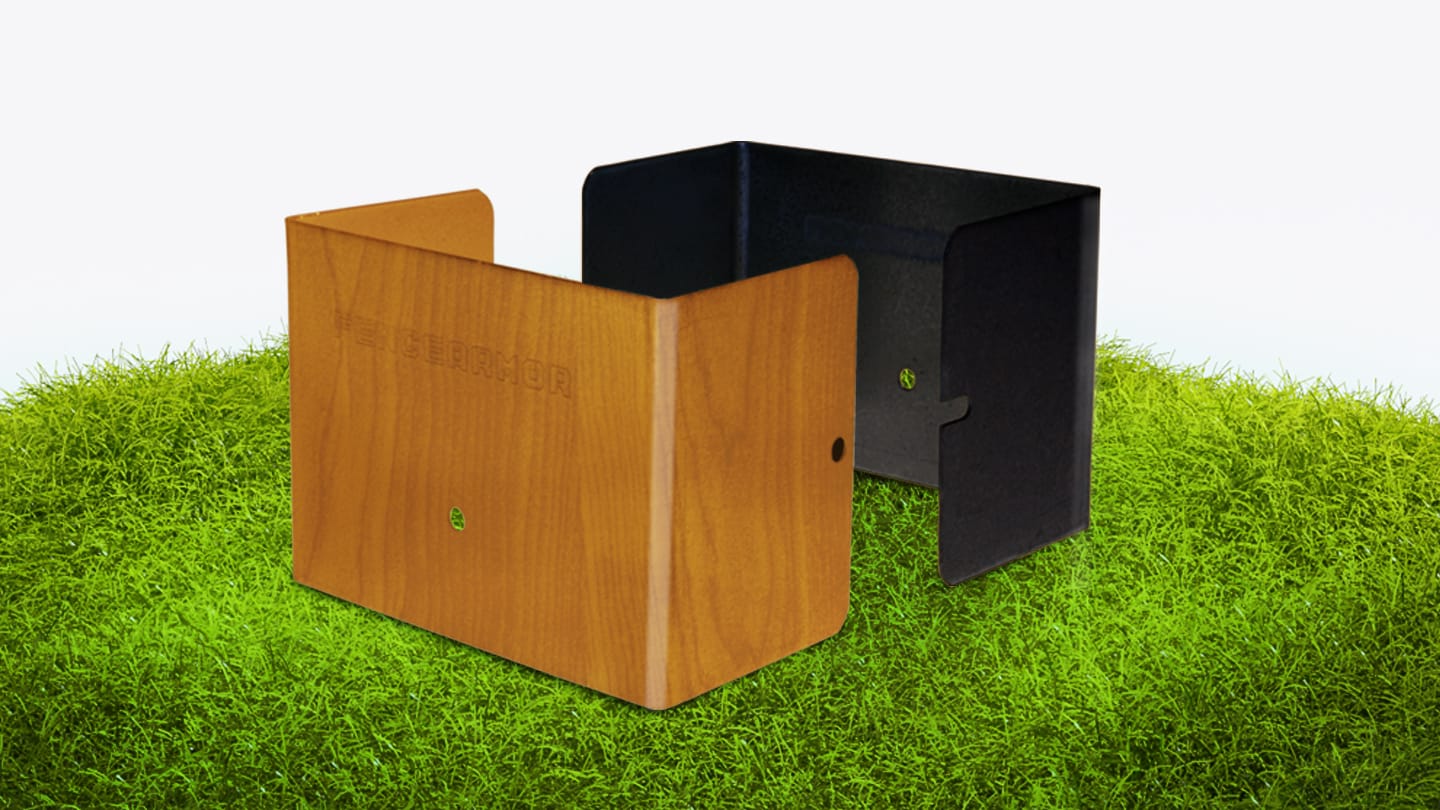 Installation – Easy as 1-2-3
Step 1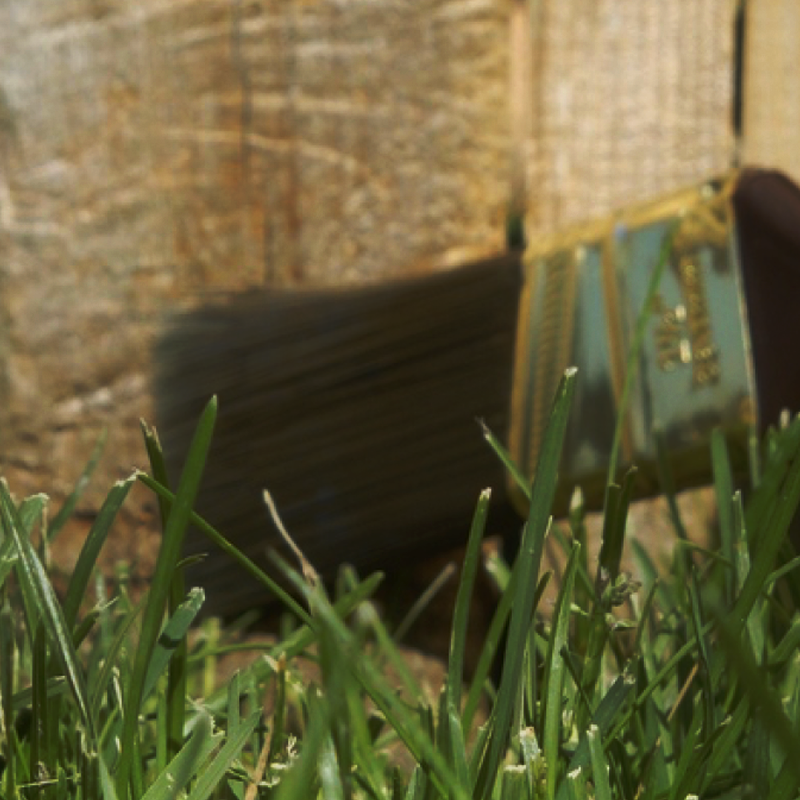 Step 2
It's recommended to clean, reseal, stain or paint the damaged post before applying any type of post protection.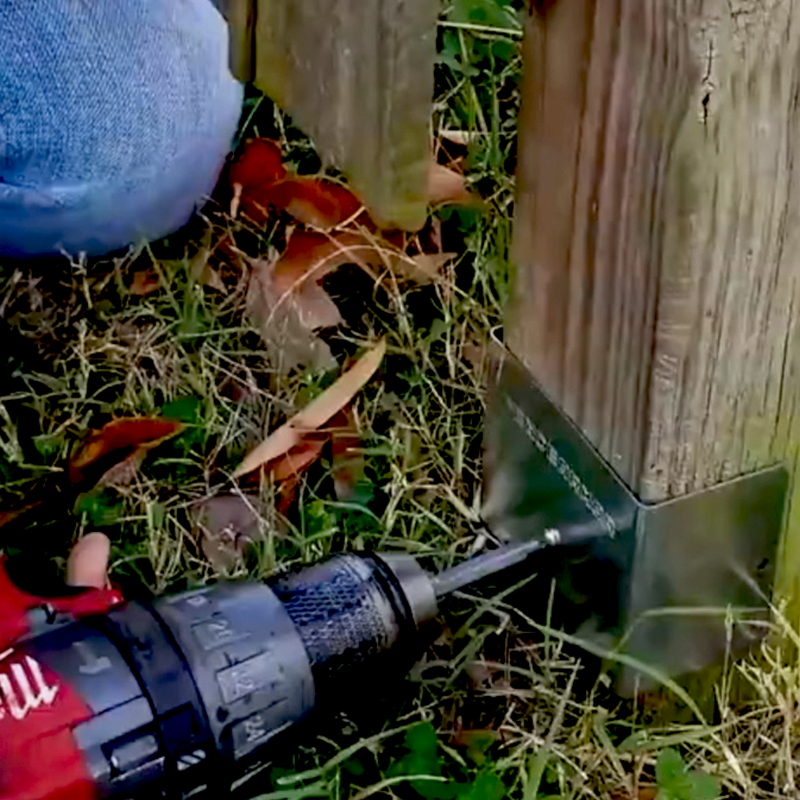 Step 3
Position Fence Armor on the post 1.5  ̋ to 2  ̋ above grass level, and using stainless steel screws, fasten it to the post.