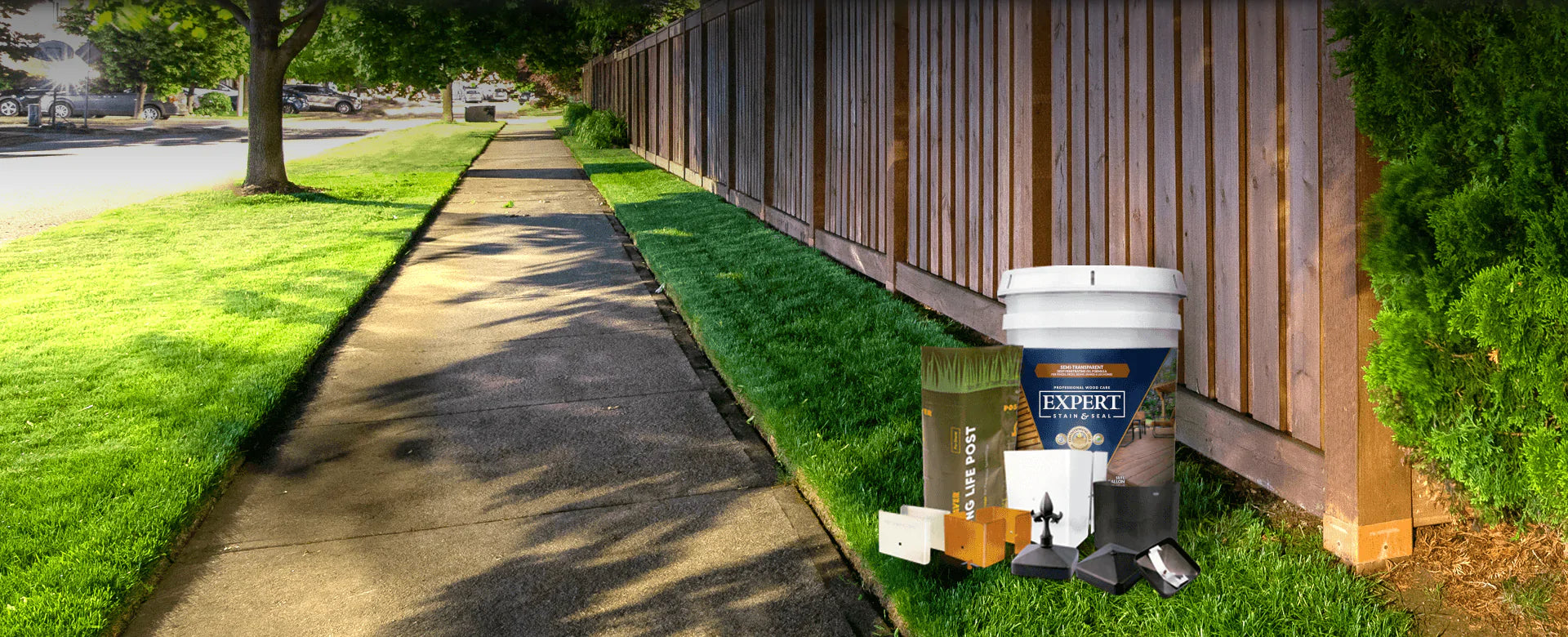 Lasting Beauty,
Top to Bottom &
Beyond.
Extend & protect posts with Signature Series.TM
Post damage is an out-of-site-out-of-mind occurrence that is costly to repair. Protect your investment against post-end-grain exposure, grass trimmers, and ground rot. The Signature Series™ combines the protection of Fence Armor Post Guards and Post Caps, with Postsaver Pro-Sleeves for Triple Protection that extends the life, beauty, and health of new wood fences.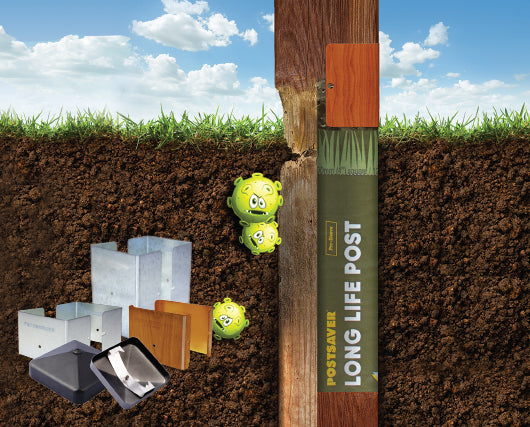 Smart in-ground protection.
Postsaver Pro-Sleeves are heat-shrinkable sleeves lined with a meltable, bituminous liner. When heat-applied to posts they create an air and watertight barrier at the vulnerable ground-line section of the post. This proven dual-layer barrier locks out moisture and fungi, making ground-line decay impossible, and extending the life of new posts.
SHOP
Premium, quality post protection.
Fence Armor Post Guards Protect your investment while preventing damages made by regular lawn maintenance. The two-piece design installs in minutes and offers 365/360° protection from grass trimmers and insects. Effective on new and existing fence posts, all Fence Armor Post Guards come in a variety of colors, and cured for a strong, premium powder-coat finish that lasts year after year.
SHOP
Premium post-end-grain protection post caps.
Fence Armor Post Caps engineered with the first-ever Cap Claw™ make protecting the top of the fence post as easy as it's beautiful. Easily add Decorative Finials for a sophisticated, premium-quality look, or use them without. All Fence Armor Post Caps and Finials present a gorgeous, premium powder-coat finish that lasts year after year.
SHOP
Conditioning oils sink deep down to protect & beautify.
Expect real expert performance year after year with EXPERT Stain & Seal oil-based wood stain. Deep penetrating oils protect new and existing fences against weathering, warping, cupping, and cracking. This eco and user-friendly stain blends premium oils and pigments with fewer emulsifiers for an ultra-low VOC stain with lower, long-term gas-off levels – a safer choice for your family and the environment.
SHOP